On Wednesday, April 20, His Excellency Ambassador Eric Lavertu and Ms. Annie Foray received at the French Embassy in Colombo, the managers of the SPECIALIZED MASTER "Water for All" – OpT of 3 promotions, senior executives of the National Water Supply & Drainage Board, SUEZ and Veolia and the head of "water" project of the French Development Agency based in Colombo.
From the Takashi Asano class of 2017-2018 were present Mrs. Disna Pannila Mohottalalage and Mr. Denagama Withana Suranjith
From the Gerard Payen class of 2019-2020 were present Mr Eranda Huladduwa Arachchi and Mr Thimal Wasala Mudiyanselage
From the class Dr Letitia Obeng session 2021-2022 was present Mr Sampath Dissanayake.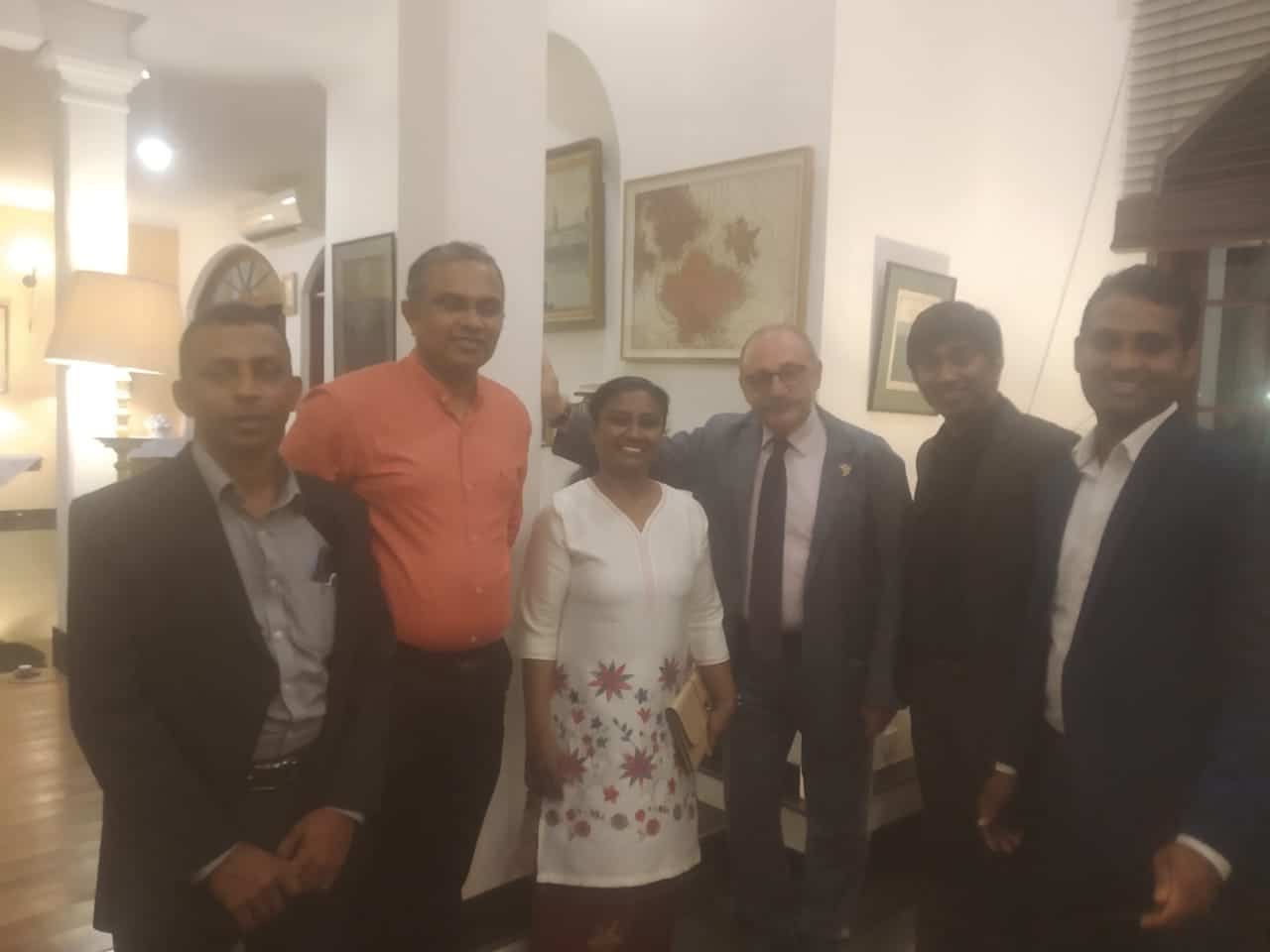 This gathering allowed everyone to get to know each other better.
Mrs. Disna Pannila gave a vibrant speech about the wonderful memories of the 8 managers trained at AgroParisTech-Montpellier.
She confirmed the preparation of the Memorandum of Understanding (MOU) for a partnership between AgroParisTech and the National Water Supply & Drainage Board (NWSDB) for the development and sustainability of the water sector in Sri Lanka around 6 axes of collaboration
1) Specialized Master's Degree "Water for All" – OpT
2) Short training for Directors and Top Managers of water and sanitation utilities, regulators and Sri Lankan Authorities
3) Development of E-learning
4) Innovation
5) Exchange of researchers on different topics
6) Training of trainers at a managerial level