Customer and exploitation
To meet the need for universal accessibility of a public service such as drinking water supply and sanitation, knowing that the service must be financed by the users
Presentation
The AgroParisTech Chair "SUEZ – General Management of Urban Water and Sanitation Services" through its International Executive Master "Water for All" – OpT offers training in the form of a Thematic Unit that includes several complementary modules.
Their duration varies between 8 and 14 days.
They will enable you to acquire more knowledge and know-how on specific topics related to your water and/or sanitation service, or to the sector in the broadest sense. They will allow you to share your experience with managers from different countries such as Cambodia, Sierra Leone, Pakistan, Sri Lanka, Uganda, Kenya, Zimbabwe, Angola, Nigeria, Palestine, Liberia, Georgia, Gambia, Ethiopia, Egypt, Sudan, Indonesia, Zambia and Vietnam.
They are given in French or in English.
The teaching is done by professionals with at least 10 years of international experience in the field.
Tailor-made training courses can be offered on request. These can take place in France or abroad or in your company.
For whom?
For Water and Sanitation Professionals
Executive Directors
Head of services
Operational Directors
Financial Directors
Executive Officers
Managers
Engineers
Project managers
Training benefits
The AgroParisTech – SUEZ Chair offers specialized training courses dedicated to urban water and wastewater services. They bring together experts in the sector and are open to any professional in these services.
Come and learn about the operational management of your unit and its operating processes, acquire new practices and new tools.

Optimization of yields and management of water losses


Customer management


Understanding and meeting water and sanitation demand

Formation
Know-how to structure your Customer Department according to service needs and customer expectations
Acquire tools for understanding the issues related to access to services for all, as well as those related to governance and the role of the players.
Appropriate tools that will allow you to diagnose the real or apparent losses of your service.
Customer management  – 22 to 25 February 2021
Study of the structure of a Customer Department
Analysis and implementation of the legal framework
To regain and maintain control over the customers within its scope of consolidation.
Treatment of unbilled water
Remote reading – radio reading
Customer service and call centre
Understanding and meeting the demand for water and sanitation – 3rd and 4th March 2021
Face-to-face classroom (2 days)
Support in carrying out socio-economic diagnoses of situations
Methods for identifying and analysing the motivations and practices of service stakeholders
Analysis of the forces/constraints that these stakeholders represent for the evolution and development of the service
Development of a partnership and communications action plan based on the analysis conducted
Development of an appropriate consultation and communication strategy
E-learning (1 day)
Review of issues and major approaches to access to drinking water and sanitation services
Analysis of the problem of populations excluded from essential services
Critical review of key strategies for marginalized populations
Using diagnostic tools in marginalized urban areas
Optimization and management of water losses – 1st and 2nd March 2021
Face-to-face (2 days)
Reducing Water Losses
Actual Losses
Apparent Losses
E-learning (2 days)
Identify water losses
Measure unbilled water volumes. Break them down by cause.
Deduct the corresponding financial loss.
Develop a strategy for real and apparent losses.
Henri BARTHALAN is a graduate of the Ecole des Mines de Paris. He began his career in 1972 at Lyonnaise des Eaux as a technical engineer, building water production plants and distribution networks.
Since 1981, he has been in charge of various administrative missions, including management control, but mainly customer service management. He has managed complete customer services (back-office and front-office, including call centres). At head office, he was in charge of coordinating the customer activities of the 30 regional centres (harmonisation of methods – creation and coordination of a network for the exchange of best practices – expert and assistance missions to the regional centres). More recently, in Italy, he was Customer Director for a company serving 350,000 customers and set up a new organisation based on a systematic approach to rationalise working methods and organisations. During his career, he has also carried out expertise and assistance missions in various countries.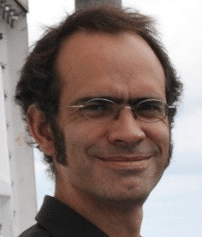 Mathieu LE CORRE is Project Manager for the GRET since 2011. He has been working in water and sanitation for more than 15 years in developing countries (living experiences in Mauritania, Nicaragua and Madagascar as well as short periods in many other countries). Based on his engineering degree specializing in water management and the environment, his experience led him to understand the technical, economic and organizational specific problems of water and sanitation projects. As an engineer, he sized appropriate water and sanitation systems and formed the water service staff in secondary cities. As a consultant or project manager  it is implementing a demand driven approach and seeks to establish professional management and contract- systems based on local participation at Community and communal . Today he is responsible for water and sanitation projects GRET in Cambodia, Madagascar and the Democratic Republic of Congo.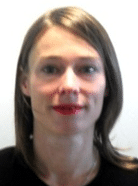 Joannie LECLERC graduated from the Institute of Political Studies in Grenoble and holds a DEA in public policy analysis. She began her career as a public affairs consultant and spent more than 6 years in the international firm Burson-Marsteller. Specialist in environmental policies and consultation, she accompanied major industrial players in their institutional relations and change management related to the emergence of social and environmental responsibility issues. As a Client Manager, she initiated and developed B-M Europe's network of expertise on Corporate Social Responsibility. Since 2005, she has supported SUEZ ENVIRONNEMENT's thinking and actions in the area of ​​CSR, before becoming, in November 2011, responsible for the "dialogue with stakeholders" program within the Societal Relations department. Since January 2014, she is Head of Dialogue and Governance in the Sustainable Development Department.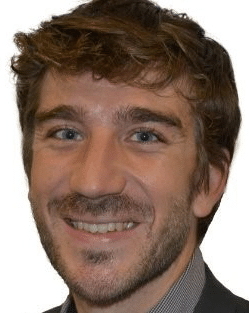 Thomas Le Jeune is a water and environmental engineer (ENGEES), with complementary training in management and financing of water and sanitation services (MSc Water Management, Cranfield University), Thomas first worked for various structures (NGO, delegated company) in Morocco, Brazil and Cambodia on engineering topics of water services. He then joined a consulting firm in public utilities management, within the Water and Sanitation division to specialize in project management assistance for public stakeholders in France and the French Overseas Departments (audit technical, organizational and financial services, study of choice of management methods, public-private contracting, assistance to the optimization of public companies, financial and tariff analysis).
Since 2015, Thomas has been working as a project / studies manager at GRET's Drinking Water, Sanitation, EPAD Waste Program. He is in charge of setting up, implementing and monitoring multi-year projects to improve access to water and sanitation, particularly in Mauritania, Senegal, the Comoros and Myanmar. It also carries out expert missions on the organization and financing of water and sanitation services.
Maëlis MONNIER has a Bachelor Degree from Sciences Po Lyon in Public Policies, and a Postgraduate degree from SOAS, the School of Oriental and African Studies on natural resources management. She is currently project officer for Dialogue and Societal Impact at SUEZ. She works both at corporate level (stakeholder panels, partnerships management, multi-actor Initiatives) and at the project level (territorial analyses, dialogue and consultation activities…). Previously, she has worked at Lydec, (SUEZ subsidiary) in Casablanca, Morocco, as Governance and Innovation officer.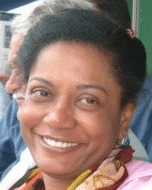 Fatima CARTEADO holds a Master's degree in Urban Services Management from Loughborough University (England), a degree in Brazilian Administration, and a civil engineering degree from the Polytechnic School of the Federal University of Bahia (Brazil).
With 30 years of experience as an expert in the water sector and in the management of public companies, she has led technical assistance and customer management projects for public and private operators, as well as more specialised expertise on the reduction of unbilled water and the implementation of Quality plans in this field.
After having held various positions of responsibility for a dozen years in the water department of the State of Bahia (Brazil), she carried out technical assistance assignments – especially in Africa – on behalf of the British government's assistance organisation ODA (Overseas Development Association).
She then joined the Suez Group where she led numerous technical assistance projects for water companies. She has worked in many developed and developing countries such as the following : Australia, Brazil, China, Colombia, France, Haiti, Jamaica, Laos, Morocco, Mozambique, Nigeria, Peru, South Africa, Uganda, Philippines, Portugal, Uruguay, Venezuela. Fatima Carteado currently runs her own engineering office in Brazil: MF&E Engenheiros Associados Ltda.
Accommodation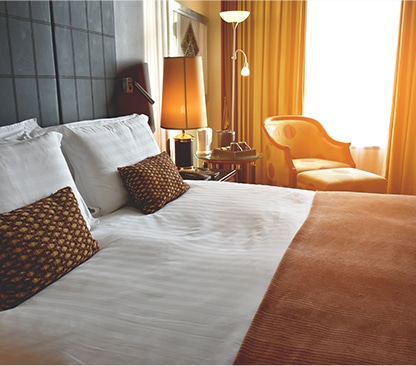 Hotel Héliotel **
Close to AgroParisTech center in Montpellier
Appart'Hôtel Odalys City Les Occitanes ****
Close to Montpellier St Roch railway station in the city center
AgroParisTech has a special rate of  70 euros/night (excluding breakfast and city taxes)
https://www.odalys-vacances.com/
For more accommodations