Customer and operation training program
To meet the need for universal accessibility of a public service such as drinking water supply and sanitation, knowing that the service must be financed by the users

Contact us
Presentation
The AgroParisTech Chair "SUEZ – General Management of Urban Water and Sanitation Services" through its EXECUTIVE MASTER "Water for All" – OpT offers short training courses in the form of Thematic Units that bring together several complementary modules related to water, sanitation, the circular economy, sustainable development or the sector in general.
Their duration varies between 3 and 17 days.
They will enable you to acquire more knowledge and know-how, managerial and operational skills in the world of water and sanitation.
They will allow you to share your experience with managers from different countries in French-speaking Africa, Asia or Central Europe.
They are given in French or English.
The teaching is done by professionals with at least 10 years of international experience in the field.
Customized training (water/sanitation/management) can be offered on request. These can take place in France or abroad or in your company.
For whom?
For Water and Sanitation Professionals
Executive Directors
Head of services
Operational Directors
Financial Directors
Executive Officers
Managers
Engineers
Project managers
Training benefits
The AgroParisTech – SUEZ Chair offers specific training courses dedicated to urban water and wastewater services. They bring together experts in the sector and are open to any professional in these services.
Through 5 closely linked training modules specific to a water and/or sanitation service, come and perfect your management in customer management, water loss management, water stress and sanitation.

Non-revenue water

  Securing water resources

Sanitation management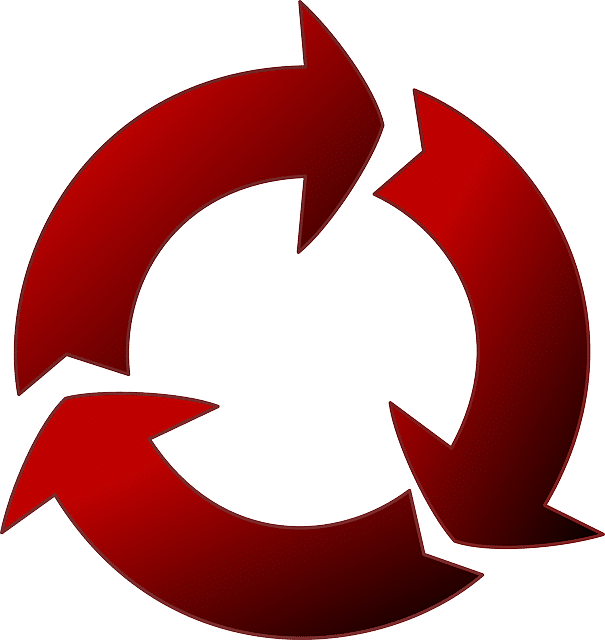 Circular economy

Customer management
Formation
Know how to structure your Client Department according to service needs and client expectations
Introduce the main tools of institutional analysis with regard to network infrastructures, in particular water and sanitation.
Understand the concept of regulation of water and sanitation services, including economic and environmental regulation of the service
Implement a policy for the control and reduction of water losses
Acquire tools for multi-criteria analysis of options for ensuring adequate water resources (including economic, political and environmental feasibility)
Non-revenue water training program – June 7 to 9,2024 – 3 days
Objectives:
Implement a policy for their control and reduction
To understand that the issue of water losses is not only about finding and repairing leaks, but that it is linked to all the activities of a water utility
Contents:
Water Loss Reduction: Issue and Strategy, Hydraulic Balance
Actual Losses: Diagnosis, Indicators, Methods and Tools, Action Plan, Case Studies
Apparent losses: Diagnosis, Indicators, Methods and Tools, Action Plan, Case Studies. Strategy, Action Plan and Change Management
Acquired Skills:
Understanding of the phenomenon of water losses (real or apparent) and their dynamics
Understanding of the impact of the various activities of the company on the level of water losses
Establish a diagnosis on water losses (and hydraulic balance)
Define a strategy to reduce water losses
Establish an action plan to reduce water losses
Control of the realization of an action plan
Condition for the sustainability of the results of an action plan, change management
Securing water resources training program – June 12 to 14, 2023 – 3 days
Objectives:
Master the methods for evaluating the service's resource needs balance, in the present situation and in a prospective manner
Refresh and complete the knowledge on the different water resources that can be mobilized for urban supply (conventional and non-conventional)
Highlight the specificities of resource mobilization projects (long duration of the project cycle, key success factors, etc.)
Define the notion of greenhouse gases, climate change and the consequences on the functioning of a company as well as on its activities and the daily life of each employee
Distinguish the main categories of renewable energies and the economic constraints
The impact of energy in resource projects
Understand the legal and institutional prerequisites for securing the resources of an urban agglomeration (in quantity and quality)
Acquire tools for multi-criteria analysis of options for securing adequate water resources (including economic, political and environmental feasibility)
Content:
Introduction to Integrated Water Resources Management (IWRM)
Diagnosis of the situations faced by the auditors in terms of resources (quantitative and qualitative tensions, identification of stakeholders, conflict resolution methods, etc.)
Legal principles applied to water resource management and conflicts of use
Authorizations for abstraction, discharge, fees
Concrete illustration of different aspects of IWRM, through a river basin organization
Surface water resources
Variability over time
Impact of climate change
Management of mobilization, storage and quality protection facilities
Economic comparison of possible options
Groundwater Resources
Water search methods
Techniques for the exploitation of boreholes and well fields
Sustainable management of an aquifer in terms of quantity and quality
Non-conventional resources
Reuse of urban wastewater (what quality for what uses)
Health risks and corresponding quality standards
Conditions for successful projects
Desalination of brackish water or seawater (available techniques, costs and corresponding energy requirements; prerequisites for the use of desalination in low-income countries)
Analysis of resource mobilization strategies by a few cities of the world representative of various situations
Acquired skills:
Ability to guide and supervise preliminary studies for water and energy resources projects
Ability to realistically compare structural and non-structural solutions, conventional and non-conventional options
Knowledge of cases similar to those encountered in the auditor's home department, and lessons learned from the development of real projects
Sanitation management training program – June 15 and 16, 2023 – 2 days

Objectives:
Discover the strategies and technologies to reduce the harmful impacts of sanitation, and even to valorize them
Appreciate the different components of a sanitation program (protection of public health and the environment, needs and means of the populations, technical feasibility, financing, communication, local capacity building, etc.)
Content:
Organization of the sector: rural/urban, domestic/industrial and artisanal, collective/non-collective, individual equipment/shared equipment, etc.
Demand analysis: inventory, demand study, zoning, demand planning, sanitation awareness, demand creation (marketing)
Panel of technical solutions available for collective and non-collective sanitation, wastewater evacuation, urban rainwater management and purification principles (water and sludge), according to the different links in the sanitation chain (collection, evacuation, treatment).
Financing urban sanitation: how to finance the investments and the operation of a sanitation service (both collective and non-collective), sanitation financing tools
Urban sanitation governance: Institutional framework of sanitation, planning and development of strategies for urban sanitation, Relationship between operators and the different stakeholders of the sector (local authorities, POPs, etc.): dialogue, consultation, cooperation, etc. – specificities according to the size of the city: semi-rural areas, medium-sized cities, large cities, megacities
Operational management of a sanitation service: Development of a sanitation service in a developing country city, Management of a sanitation service, Link with the urban development of the city
Case studies in different countries in Africa, Asia and Latin America: relevance of this approach in the field, and the need for prior local planning
Acquired skills:
Ability to work on the different links of the sanitation chain and to propose adapted solutions for the implementation of a complete and sustainable sanitation service from a technical and financial point of view or in terms of communication and management of sanitation actors
Management of a sanitation service integrating collective and individual sanitation
Circular Economy training program – June 20, 2023 – 1 day

Content:
At the international level, the Sustainable Development Goals are a global call, by the United Nations, to eradicate poverty and inequality by ensuring the ecological and solidarity transition by 2030.
They are composed of 5 pillars:
Planet: fight against the degradation of the planet
Population: eradicate poverty and hunger, ensure dignified living conditions and equality of all people
Prosperity: to reconcile economic, social and technological progress with respect for nature
Peace: fostering peace and justice
Partnerships: building effective and inclusive partnerships to achieve the SDGs (https://www.ecologie.gouv.fr/ODD)
This module would allow the audience to understand this new economic model with a systemic vision, to promote eco-design and to learn about models adapted to water and sanitation services. Indeed, faced with the scarcity of water resources, utilities are resorting to unconventional water solutions such as the Reuse of Treated Wastewater (RWTW), the use of rainwater, etc.
In order to ensure the proper functioning of the water production of these services, they have to think and promote the management of natural resources and renewable energies.
Customer Management training program – June 21-23, 2023 – 3 days
Objectives:
Know and master the clientele in their area and the methods for reducing customer losses
To listen to customers in order to propose adapted services
Remote customer management with remote reading – radio reading
Content:
Study of the structure of a Customer Management Department: Three models considered (pyramidal, decentralized) – Comparison and definition of services, types of global organization of a customer management
Analysis and implementation of the legal framework: rights and duties of the water company and the customer. The subscription contract and the water and sanitation service regulations
Recovering and maintaining control of the customer base within its perimeter
The treatment of unbilled water: setting up an efficient customer information system, mapping of delivery points, updating the information system, re-establishing the RFERC cycle (Billing, Collection, Recovery and Dispute Resolution), setting up management tools, improving working capital
Remote reading – radio reading: The Smart Metering market in the world, remote reading of water meters, services associated with these technologies, multi-fluid, fears and objections of the solution, elements of costing, example of a project application in an African country
Customer service and call center: Service provision approach (leak insurance, products for professionals, etc.), online sales of products (rainwater harvesters, etc.) derived from the resource, constitution and analysis of a center
Acquired skills:
Knowing how to listen to its customers
Knowing how to structure his customer management according to the needs of the service and the expectations of the customers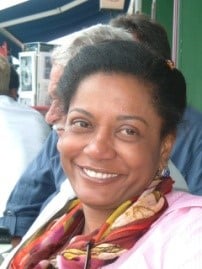 Fatima CARTEADO holds a degree in Urban Utility Management from the University of Loughborough (UK) and a civil engineering degree from polytechnic School of the Federal University of Bahia (Brazil). Her 30 years of experience make her an expert in the water sector and the management of utility companies. She has headed projects in technical assistance and customer management for public and private operators but has also carried out more specialized appraisal work on reducing non-revenue water and implementing quality plans on this issue. After holding various positions of responsibility for a dozen years with the water utility department of the state of Bahia, she has carried out various technical assistance assignments – particularly in Africa – on behalf of the Overseas Development Association (ODA), run by the British Government. She has worked in many development and developing countries including South Africa, Australia, Brazil, China, Colombia, France, Haiti, Jamaica, Laos, Morocco, Mozambique, Nigeria, Peru, The Philippines, Portugal, Uruguay and Venezuela. She currently runs her own consulting company in Brazil: MF&E Engenheiros Associados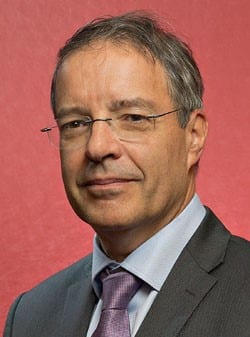 Jacques LABRE has 41 years of professional experience in water management. His experience covers Water and Sanitation, Water Resources Management and related infrastructures, Irrigation, Private Sector Participation, Regulation of Utilities, European Legislation, and Management of Engineering Firms. He is a graduate form Polytechnic School of Paris and ENGREF (National School of Rural Engineering water and Forestry). He works now as an independent consultant. Previously, he has spent 14 years with Suez Environment's overseas activities. Before joining Suez Environment, his career has been shared between the public and the private sectors, including engineering consultancy as Deputy General Manager of SAFEGE Consulting Engineers. He gives lectures and courses in different academic institutions such as AgroParisTech, École Nationale des Ponts et Chaussées and École Centrale de Paris (France)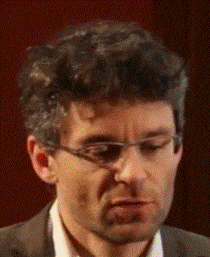 Sébastien CHAZOT is an Agricultural engineer and graduated from the National School of Rural Engineering, Water and Forestry (ENGREF). He is also a Project Manager specialized in Quantitative Management of Water Resource Engineering at BRLi. His training led him to work in France and abroad , in many water resource management projects combining environmental issues , agriculture , combining technical aspects (hydrology, optimization management selected , …), strategic ( agricultural development, integrated water resources management , land management , workshop facilitation prospectively ) and aspects of cooperation and communication (animation numerous workshops and meetings) .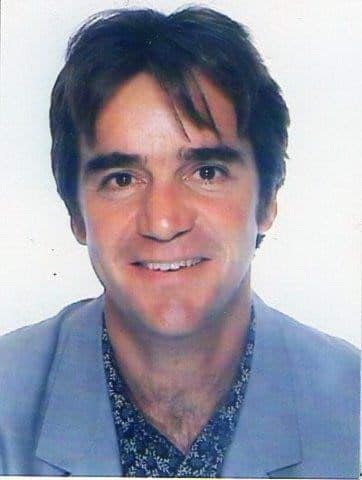 Christophe Le Jallé has a university background in environmental studies. Since 1994, he worked in the pS-Eau (Water Solidarity Program) as director of research and deputy director of the program. Its specific objective is the water supply and sanitation in developing countries (www.pseau.org/rd). Since 2000 its main activities focus on issues of African Sanitation: coordination of urban sanitation research program in 16 African countries (of www.pseau.org/epa/gdda), coordinating a manual "developing a national policy and strategies for sanitation" (www.pseau.org/en/national-sanitation-policies), coordination of an experimental program to support the development of concerted strategies of municipal services water and sanitation (www.pseau.org/en/cms), designing and coordinating a series of methodological guides on sanitation (of www.pseau.org/en/cms/guides), co- coordinating a study on non-conventional sanitation (www.pseau.org/en/non-conventional-sewerage-services), etc. He is strongly involved in international processes, and currently coordinator of the theme on sanitation for the 7th World Water Forum.
Accommodation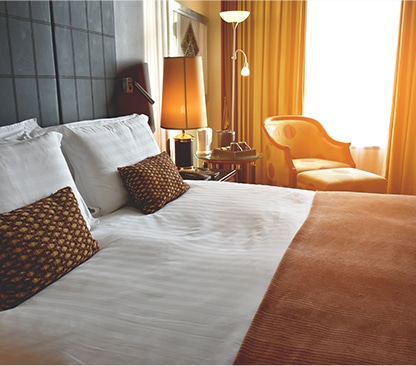 Hotel Héliotel **
Close to AgroParisTech center in Montpellier
Appart'Hôtel Odalys City Les Occitanes ****
Close to Montpellier St Roch railway station in the city center
AgroParisTech has a special rate of  70 euros/night (excluding breakfast and city taxes)
https://www.odalys-vacances.com/
For more accommodations