Governance and Institutional training program
To firmly anchor the drinking water and sanitation service in its external environment and to develop it in relation to this environment

Contact us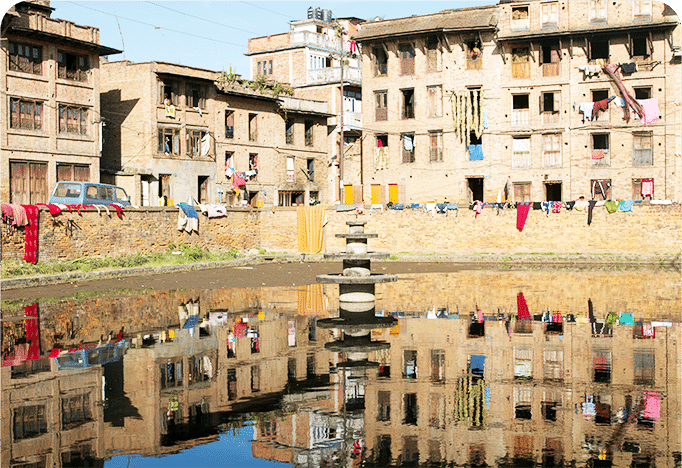 Presentation
The AgroParisTech Chair "SUEZ – General Management of Urban Water and Sanitation Services" through its EXECUTIVE MASTER "Water for All" – OpT offers short training courses in the form of Thematic Units that bring together several complementary modules related to water, sanitation, the circular economy, sustainable development or the sector in general.
Their duration varies between 3 and 17 days.
They will enable you to acquire more knowledge and know-how, managerial and operational skills in the world of water and sanitation.
They will allow you to share your experience with managers from different countries in French-speaking Africa, Asia or Central Europe.
They are given in French or English.
The teaching is done by professionals with at least 10 years of international experience in the field.
Customized training (water/sanitation/management) can be offered on request. These can take place in France or abroad or in your company.
For whom?
For Water and Sanitation Professionals
Executive Directors
Head of services
Operational Directors
Financial Directors
Executive Officers
Managers
Engineers
Project managers
Training benefits
The AgroParisTech – SUEZ Chair offers specific training courses dedicated to urban water and wastewater services. They bring together experts in the sector and are open to all professionals in these services.
Come and strengthen your knowledge through 5 major topics of governance and institutions for your city or your water or sanitation company.

Contract engineering and Public-Private Partnership


    Regulation

  Institutional dynamics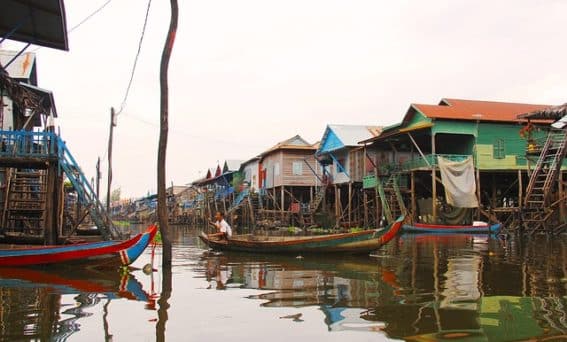 Formation
Introduce the main tools of institutional analysis with respect to network infrastructure, particularly water and sanitation.
Understand the concept of regulation of water and sanitation services, including economic and environmental regulation of the service.
Understand the issues of governance in cities
Analyze the institutional context of the service and the different modes of contracting with local/national authorities, private operators of different sizes and user associations.
Institutional architecture and financing training program – May 15 – 1 day
Presentation by two team leaders of the French Development Agency (AFD)
Governance of the cities and mega cities training program – May 16 – 1 day
Objectives:
Understand the issues of governance in the city
Study water services in their articulation from the metropolis to the contract
Understand the roles of infrastructures and institutions
Content:
Compare housing and infrastructure; how they contribute to the organization or disorganization of a city
Understand the nature of the "local" economy – the economic base and wealth generation
The production of institutions and the balance between formal and informal institutions, the balance between formal and informal rules (clientelism, urban rents, corruption).
Experiences with contracts and regulation
How to organize ready-made systems? The discussion between large systems and small decentralized systems
Presentation based on case studies from emerging countries (references in 2016 special issue and 2016 book) and (8 cases in 2011 and 2014 referenced books in English, 2017)
Contractualization and Public Private Partnership training program – May 22 and 23,2024 – 2 days
Objectives:
Analyze the institutional context of the service and the different modes of contracting with local/national authorities, private operators of different sizes and user associations
Know the possible ways of organizing the responsibilities of a service (ownership, operation and maintenance, asset management, regulation), the actors involved, their links (contractual, regulatory, or implicit), the financial circuits
To show the interest in developing partnerships at the urban/peri-urban interface (also valid for secondary cities)
Understand the tools of regulation: contracts, performance indicators, tariffs
Content:
Public-Private Partnerships (PPPs) and the reform of water and sanitation services
Contracts and risks
Motivations for reform
Group case studies on organizational models and reform steps
Peri-urban and small towns: contracting with small private operators
Work on three standard contracts used for the management of services in small towns
The use of small private operators, cases of Mozambique and Cambodia/Laos
Conclusions on regulatory tools
Pricing at the heart of institutional and contractual relations
Typology of tariffs
The opposing objectives of pricing
Focus on pro-poor pricing
Case study: cross-analysis of 4 tariff grids
Acquired skills:
Analysis of sectoral architectures and reform issues
Understanding the types and success factors of PPPs
Analysis of pricing as a regulatory tool
Regulation training program – May 24 and 25, 2023 – 2 days



Objectives:
Understand the concept of regulation of water and sanitation services, including economic and environmental regulation of the service
Analyze the main institutional models for regulating water and sanitation services Understand the tools for regulating prices and service quality
Learn about pro-poor regulation concepts
Enable participants to analyze their own service regulation systems
Content:
Presentation of the concept of regulation of water and sanitation services, including economic and environmental regulation of the service
Principles of "good regulation
Presentation of the main institutional models of regulation of water and sanitation services, based on the presentation of examples
Presentation of the main forms of contractualization of water and sanitation services
Analysis by the participants of their economic and environmental regulation systems for water and sanitation services
Restitution of the institutional analyses and discussion in plenary on how to improve the functioning of regulation in their respective countries in order to achieve the objectives of improving and expanding the service
Tools for price regulation
Tools for regulation of quality aspects, including environmental regulation
Discussion with participants on the application of these tools in their respective countries Presentation on the adaptation of regulation to the needs of the poorest users
Discussion with participants on the challenges posed by regulation applied to the poorest in their respective countries and detailed analysis of some examples
Acquired skills:
Be able to propose an institutional framework and regulations adapted to the service
To have the necessary tools to move the different actors to bring about this change
Institutional dynamics training program – May 30 to June 2nd,2024 – 4 days
Objectives:
Introduce the main tools of institutional analysis with respect to network infrastructure, particularly water and sanitation
Familiarize participants, from their different contexts, with the main formal rules that organize the water and sanitation sectors (in particular legal rules)
To shed light on the multiple organizational choices available (public provision, public-private partnerships, competitive bidding for the market or on the market, privatization) based on feedback
Make participants aware of the benefits, costs and constraints of these various solutions
Content:
The focus at each stage will be on the participants' knowledge to feed the analysis framework and the debates.
Legal framework: the rules of the game in the context of networked infrastructure and public procurement
The regulatory framework: an approach
The forces driving change in these rules
Institutional issues specific to the water and sanitation sectors (decentralization, delegation, control and enforcement)
The different ways of organizing these services in different institutional settings
How to evaluate performance beyond the usual criteria (price, quantity, quality), in particular taking into account what is "socially acceptable" and "politically feasible
Module in common with the MS "Water Management" in order to promote exchanges between the French system and the auditors' countries. But also to allow the auditor to explain in a practical way his institutional framework.
Acquired skills:
Participants are expected to have basic knowledge of regulatory institutions and basic knowledge of microeconomics
At the end of these four days, participants should have a more precise knowledge of institutional issues, actions to be taken at the institutional level and the strong constraints that frame them.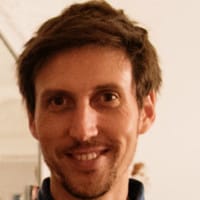 Olivier CRESPI-REGHIZZI is task team leader at the Agence Française de Développement in Paris.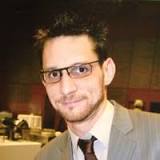 Clément Frénoux is an environmental engineer and also an economist specialized in the water and sanitation sectors. My skills are particularly focused on the private participation in small and medium water and sanitation utilities involving private participation in infrastructures (PPP approaches). Since January 2011, he's under the preparation of a Ph.D in economics on the potentialities of the economics models of Domestic Private Sector Participation in Water Utilities Development.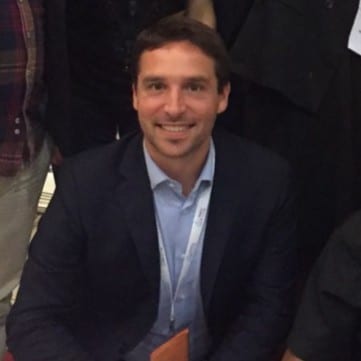 Tristan Laurent MOREL is graduated in urban planning in 2008, then he started to practice urban design and urban planing in some architecture companies in Vietnam. His commitment in private companies, then at the decentralized cooperation office of IMV (Institut des Metiers de la Ville), shows my will to contribute to valorize France's experience in urban planning, through private or/and public cooperation actions. As a strong supporter of sustainability, I am currently interested in development policies, urban mobility, urban renovation, heritage conservation, strategic urban, regional and national planning.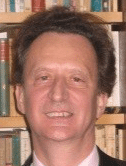 Claude MÉNARD is professor (emeritus) in economics at the University of Paris (Panthéon-Sorbonne) and senior researcher at the Economic Centre of the Sorbonne (CNRS). He is also a senior research fellow at the Delft University of Technology and at the CORS (University of São Paulo). Before being affiliated with the Sorbonne, he taught and did research in Canada (his country of origin) and The Netherlands, and he has been visiting professor in numerous universities worldwide. He has published extensively in reputed international journals, as well as several books on the economics of organization and institutions, on regulation, and on the economics of infrastructures (a list of his publications can be found on http://claudemenard.net). He has also worked extensively for several public and international organizations, particularly with the French and Canadian government, and for the World Bank and the OECD, on issues of governance, development of infrastructures and public contacts. In that context, he worked as an expert in several countries, mostly in Africa and North and South America and to a lesser degree in Asia.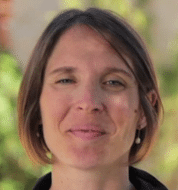 Dr Marine COLON is a water and environmental engineer, and has been holding the position of teacher and researcher at AgroParisTech and UMR Gestion de l'Eau, Acteurs, Usages (a pluridisciplinary research laboratory on water based in Montpellier) since 2014. She specialized in water and sanitation utilities' management through a 6-year experience in consultancy for water utilities in France and a research experience. In 2014, she defended a PhD in management sciences on the reform of water and sanitation utilities in Uganda and Phnom Penh at AgroParisTech / UMR G-EAU (based in Montpellier). This work has been supported by the Chaire Suez ParisTech Water for All. She contributed to projets in Burkina Faso, India, Uganda and Cambodia. She researches on institutional changes and the development of performance tools. Since 2017 she monitors data on the market for water concessions in France for the French Biodiversity Agency. She graduated from the Ecole Nationale du Génie des Eaux et de l'Environnement de Strasbourg (France, 2002),the MSc Engineering for Developpement from the University of Southampton (UK, 2002), the Ecole Nationale du Génie Rural des Eaux et Forêts / Agroparistech (2010) and the Master in Public Management from the University of Nanterre / ESCP-EUrope/CGS Minesparistech/CRG Ecole Polytechnique / ENA (2011).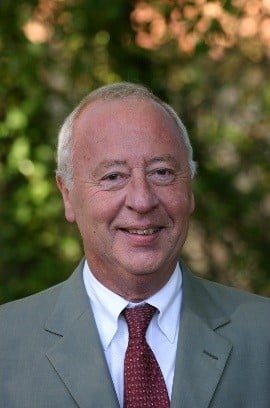 Claude JAMATI worked for 18 years in engineering (transport infrastructure and urban infrastructure projects) at the international level, as an engineer, project manager and then department director. This career has continued for 16 years with water operators working in France and abroad. For 5 years he led the development of the Suez Environment Group in Morocco (1999-2004): PPP mounts in the fields of water, energy and solid waste. Since 2004, he has specialized in the institutional and operational improvement of water and sanitation services. He has worked as an institutional expert at the World Bank Institute (WBI) between 2005 and 2008, for the International Finance Corporation (IFC) between 2006 and 2009 and as a project manager in support of SMEs for the Center for Development of the World Bank. Company (European Union) between 2009 and 2012 in 7 African countries. He is a lecturer at the University of Rennes in France, Institute of Political Studies (Master in Engineering Urban Services Network).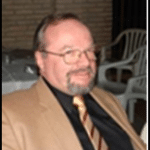 Jan JANSENS is the Managing Director of JJC Advisory Services, a Swiss-based consulting company. Her main area of ​​expertise is strategic advice and capacity building for institutional reform of the water sector, water services development and public-private partnerships (PPPs). He has more than 35 years of experience in the water and sanitation sector, in projects for major international financial institutions, including the World Bank, the European Investment Bank and local actors ( governments and public or private operators). He has led numerous PPP projects and consultancy assignments in water infrastructure and has worked in sub-Saharan Africa, North Africa, the Middle East and Asia. He is also a member of the AIT Advisory Group for Low and Middle Income Countries (LAMIC) and the International Council (IC) of the American Water Works Association (AWWA). In 2008, he received the Honorary Membership Medal from the African Water Association (AFWA). In 2010, he became an Honorary Associate of the UNESCO Center for Water Law, Politics and Science (University of Dundee, Scotland, United Kingdom). He holds an MBA from Vlerick Gent-Leuven Business School and was a student at IMD Lausanne.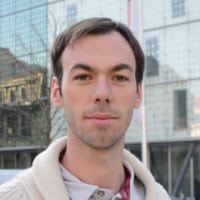 Thomas BOLOGNESI is an Associate Professor of Economics at Grenoble Ecole de Management. My fields of research include political economy, public policy and institutional analysis with application to environment (esp., water and climate change) and the regulation of utilities. He is co-editor of the book series Palgrave Studies in Water Governance: Policy and Practices. His ongoing research focuses on the evolution and effectiveness of governance. For instance: How do laws interact and for what effects? How are shaped environmental policy preferences ?
Accommodation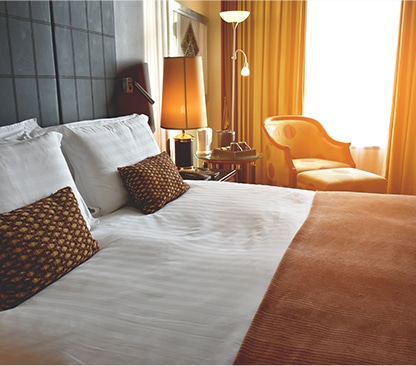 Hotel Héliotel **
close to AgroParisTech Montpellier center
Appart'Hôtel Odalys City Les Occitanes ****
Close to Montpellier St Roch railways station in the city center
AgroParisTech has a special rate of 70 euros/night (excluding breakfast and city taxes)
https://www.odalys-vacances.com/
For more accommodations