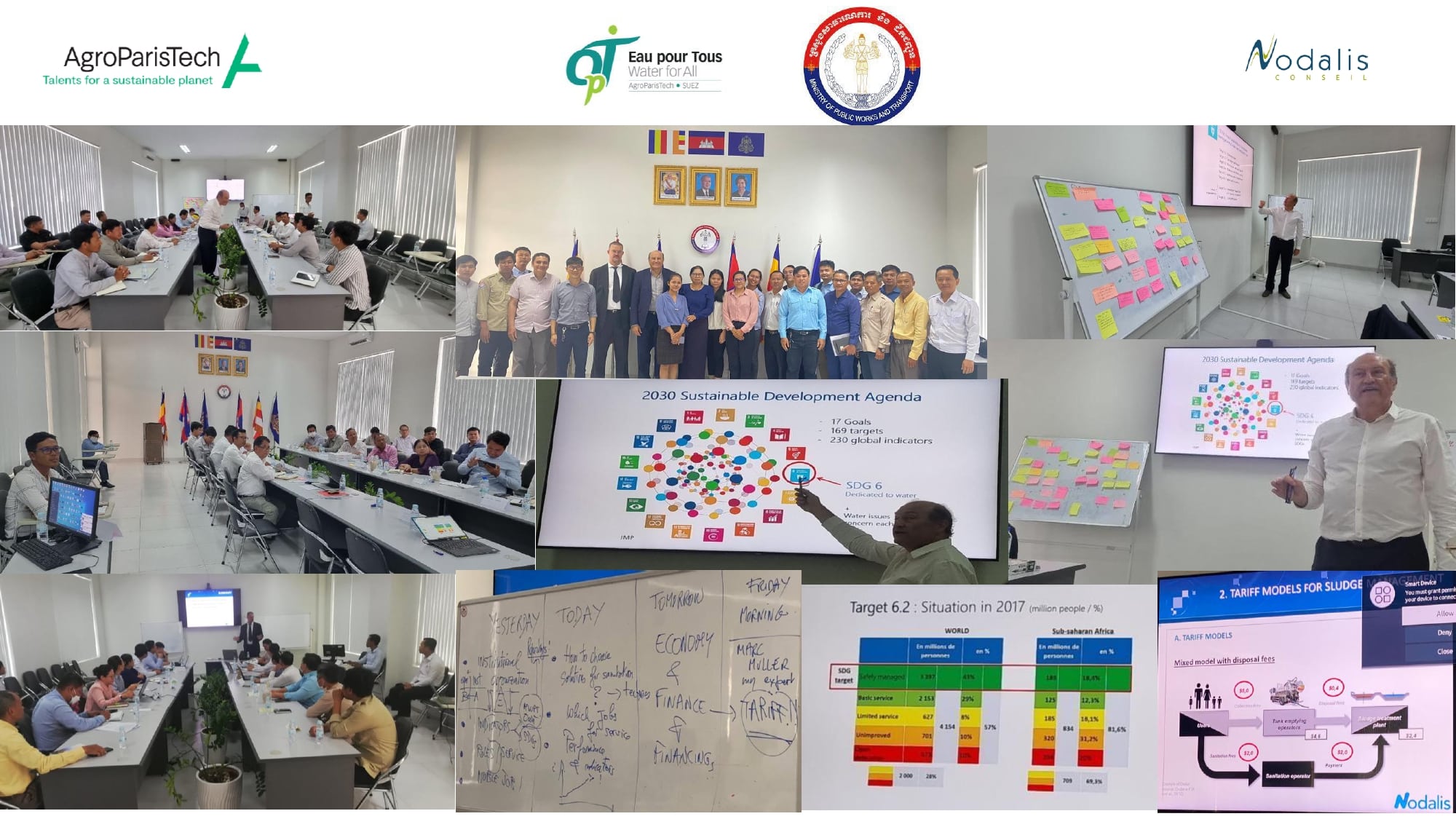 Jean Antoine Faby, Director of the "Water for All" Chair spent 3.5 day at the Ministry of Public Works and Transportation(MPWT)  in charge of the Sanitation in Cambodia.
During this period, he held a training session for Decision makers  for implementation of future action plans, Capacity bulding managers and Operation managers on field for Collective and non collective sanitation / Financial managers, a three days session on collective and non collective sanitation, skills and expertise in sanitation (in a qualitative and quantitative point of view) and Sanitation: an ecological service.
On the last meting day, he was assisted by Marc Muller, from Nodalis Conseil in France, who delivered his expertise on Financial stability of a sanitation service and Pricing models for collective and non-collective sanitation
This training session was the first of a long series as AgroParisTech and the MPWT are on a way to sign an agreement for trainers training session and furthermore water and sanitation students training session in Cambodia for the coming years.