Sanitation training program only!
100% sanitation from the inside…

Contact us
Presentation
The AgroParisTech Chair "SUEZ – General Management of Urban Water and Sanitation Services" through its EXECUTIVE MASTER "Water for All" – OpT offers short courses composed of 16 modules.
Their duration varies from 1 to 4 days.
They can be grouped by Thematic Unit such as Service Economics/Customers and Operations/Governance and Institutional or Innovations.
NEW in 2023: a training course 100% dedicated to sanitation!
These short courses applied to the world of water and sanitation will enable you to acquire more knowledge and know-how on subjects specific to your water and/or sanitation utility, or to the sector in the broadest sense.
They are given in French or in English.
The teaching is done by professionals with at least 10 years of international experience in the field.
Customized training courses (water/sanitation/management) can be offered upon request. These can take place in France or abroad or in your company.
For whom?
For Water and Sanitation Professionals
Executive Directors
Head of services
Operational Directors
Financial Directors
Executive Officers
Managers
Engineers
Project managers
Training benefits
The AgroParisTech – SUEZ Chair offers specific training courses dedicated to urban water and sanitation services. They bring together experts in the sector and are open to all professionals in these services.
Come and learn about the operational management of your unit and the operating processes, and acquire new practices and tools.

Economy and finance dedicated to sanitation


  Understand sanitation


Evaluation planning and monitoring process

Formation
For the first time in this EXECUTIVE  MASTER'S degree, we are offering a short training course that is 100% focused on Sanitation.
Economics and Finance Training program – May 10-12 + May 15, 2023
Objectives:
Know and apply the complementary themes that accompany a sanitation service
Apply the principles of financing  and  economics of sanitation services
Content:
Presentation of the financing needs of wastewater services
Financial equilibrium of sanitation services on the basis of the 3Ts (tariffs, taxes and transfers) and strategic financial planning
Alternative financing sources: tariff revenues, public subsidies and international transfers
Examples of innovative financing, including micro-finance, sub-sovereign financing and financing to small operators (micro-finance), guarantees, bond issues, rating instruments, etc
Business model for sanitation including on-site sanitation
Reconstruction of the costs of a model sanitation service
Financing tools used by donors to support water and sanitation services
Case Study: Sample Emptying Contracts in Madagascar (available)
Acquired Skills:
Tools
Sample combined technical and financial bid evaluation report (available)
Sample budget and operating account, sample business plan for a fictitious "sanimarket" (available) of a sanitation model
Financial model
Propose economic scenarios for the sanitation service
Know how to access the necessary funding for the service to better meet current and future needs
Planification Process and Monitoring and follow-up Training program – June 7-9, 2023
Objectives:
Measure and identify the planning process, its importance and challenges
Manage the implementation process, its importance and challenges
Explain the importance of monitoring and evaluation for a project (indicators)
Content:
Case study (Sanitation mapping course opt for planning) + implementation of collective and non collective sanitation: The city of Marseille (Available)
Discussion on planning approaches: Urban Sanitation Plan, Sanitation 21, Citywide pathway to sanitation
Discussion on the cohabitation of collective and autonomous sanitation services + discussion on the sanitation master plans of their services
Manual for the operation of fecal sludge treatment plants in Antananarivo (available)
Contract monitoring table (available)
Case study / Presentation of participants / Brainstorming on indicators adapted to the objectives
Acquired skills:
Ability to guide and supervise preliminary studies for water and energy resources projects
Ability to realistically compare structural and non-structural solutions, conventional and non-conventional options
Knowledge of cases similar to those encountered in the auditor's home department, and lessons learned from the development of real projects
Understanding Sanitation Issues Training program – June 12-16, 2023
Objectives:
Acquire general knowledge about wastewater and its impact on public health, the environment and the development of urban activities
Discover the strategies and technologies that can be used to reduce the harmful impacts of wastewater, or even to reuse it
Appreciate the different components of a sanitation program (protection of public health and the environment, needs and means of the populations, technical feasibility, financing, communication, local capacity building, etc.)
Understand the national issues and challenges of collective and non-collective sanitation, in synergy
Content:
Participant presentation/discussion with experts on issues and challenges/pair learning (discussions on their respective sanitation service)
Organization of the sector: rural/urban, domestic/industrial and artisanal, collective/non-collective, individual equipment/shared equipment, etc.
Demand analysis: inventory, demand study, zoning, demand planning, sanitation awareness, demand creation (marketing)
Panel of technical solutions available for collective and non-collective sanitation, wastewater evacuation, urban rainwater management and purification principles (water and sludge), according to the different links of the sanitation system (collection, evacuation, treatment).
Panel discussion: Major projects/infrastructure and sanitation targets
Acquired skills:
Tools: "Shit Flow Diagram", tool for evaluating actions in urban services, specific sanitation method for performance and sanitation, WB diag, Wikti SUEZ
Broad knowledge of wastewater and excreta sanitation issues in developing countries
Ability to work on the different links in the sanitation chain and to propose appropriate solutions for the implementation of a complete and sustainable sanitation service from a technical and financial point of view or in terms of communication and management of the sanitation actors
Management of a sanitation service integrating collective and individual sanitation
Sanitation benchmarking Training program – June 19 and 20, 2023
Objectives:
Identify decision support information: Performance indicators / databases / ratio / HR and business …/ Processes linked to results.
Content:
Discussion with the participants regarding  the indicators of their sanitation service
Specific sanitation tools
Example of tender documents for the selection of a construction company for the construction of a treatment plant (Madagascar) (available)
Customer Management Training program – June 21-23, 2023 – 3 days
Objectives:
Know and master the clientele in their area and the methods for reducing customer losses
To listen to customers in order to propose adapted services
Remote customer management with remote reading – radio reading
Content:
Study of the structure of a Customer Management Department: Three models considered (pyramidal, decentralized) – Comparison and definition of services, types of global organization of a customer management
Analysis and implementation of the legal framework: rights and duties of the water company and the customer. The subscription contract and the water and sanitation service regulations
Recovering and maintaining control of the customer base within its perimeter
The treatment of unbilled water: setting up an efficient customer information system, mapping of delivery points, updating the information system, re-establishing the RFERC cycle (Billing, Collection, Recovery and Dispute Resolution), setting up management tools, improving working capital
Remote reading – radio reading: The Smart Metering market in the world, remote reading of water meters, services associated with these technologies, multi-fluid, fears and objections of the solution, elements of costing, example of a project application in an African country
Customer service and call center: Service provision approach (leak insurance, products for professionals, etc.), online sales of products (rainwater harvesters, etc.) derived from the resource, constitution and analysis of a center
Acquired skills:
Knowing how to listen to its customers
Knowing how to structure his customer management according to the needs of the service and the expectations of the customers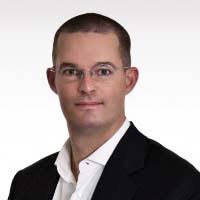 Marc MULLER, partner of Nodalis Conseil, is an engineer from the École Polytechnique and a graduate of the ENPC School of International Management (MBA program of the École Nationale des Ponts et Chaussées). He specializes in the financial and institutional aspects of international development projects, particularly in the field of water and sanitation, electricity and transport infrastructures, as well as in regulatory issues. He is more particularly in charge of financial studies, including the development of technical-financial feasibility models, business plans and regulations, in the framework of several missions related to Public Private Partnerships (PPP), monitoring of public companies, large national or regional infrastructures, urban transport projects or OBA (Output-Based Aid) financing schemes. He has also specialized in the institutional aspects of public services, in particular in the participation of the private sector in the management of public companies (leasing/concession) or the development of infrastructures (concession/BOT), whether at the preparation, implementation or regulation stages (monitoring/control, audit, mediation/renegotiation…).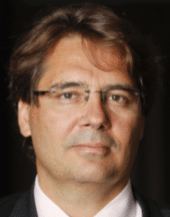 Stéphane KLUTSCH has worked with audit, accounting and tax consulting for the past 25 years, supervising work for clients in various sectors, such as energy and utilities, oil and gas, IT, banking, telecommunications and manufacture. He joined the accounting and audit firm Deloitte in 1997 as country managing partner, first in charge of Gabon and then Equatorial Guinea and Congo. He's previous experiences have been for BNP PARIBAS in Gabon as a credit man, for the accounting and audit firm ERNST & YOUNG as an auditor and for a medical device manufacturer in France as a chief financial officer. He is currently the managing partner of Audit & Business Advisory (ABA). His key relevant experience includes financial and statutory audit, operational audit (analysis and process improvement, internal control assessment…), accounting, taxation advice, company valuations, due diligence projects, assistance to the implementation of administrative and accounting procedures, training, recruitment, coordination and coaching. He is a chartered accountant (France) graduated from ESLSCA Business School (major in Corporate Finance)

Denis SNIDARO has been working for the SUEZ group for 20 years and is currently the "National Reference for Wastewater Treatment" at the SUEZ Water France Technical Department.
He has worked all over France, starting as a "sludge treatment" research engineer, then as a "sanitation" technical assistance engineer, before becoming head of the "sanitation" branch in Dunkirk in 2001. He was appointed in the South of France for 12 years as Technical Director, then Operations Director at SERAMM, then Technical Director and finally Deputy Agency Director for the Côte d'Azur region until 2018.

Yves FAGHERAZZI is a graduate of the National Hydraulic School of Grenoble, a professional mediator, trained in sustainable development issues at Harvard and in shared governance at the University of Nous. I am fluent in English and Spanish.
Three particular characteristics of his background:
The first is the wide variety of situations he has encountered and the jobs he has been able to do within the SUEZ Group. In the field of water and wastewater services operations, in the field of information systems projects, in France and abroad, or as technical director of a large international subsidiary and, from 1999 until 2021, as an operational manager, starting as a branch manager and ending up in various General Manager positions that I held until the end of August 2021.
The second characteristic of his career is his experience in leading transformation programs and mastering crisis management, with ambition and realism. Whether it was taking over the IT team of the group's concession in Buenos Aires at a moment's notice, dealing with the hazards and disruptions generated by episodes of drought, tropical storms, landslides in Martinique… or arriving in Algiers in the context of a major crisis in water resources, which today means that the Algerian capital is only supplied one day out of two or three.
Third characteristic: the leadership of a profit center or a project team. In this field, his great satisfaction is to see the people around him evolve and grow. In this sense, he fully plays what is now called the role of manager-coach and it is something that drives him deeply. Finally, he is particularly attentive to the quality of relationships between people, in line with his training as a mediator, with an equal attention to the requirement on the one hand, and on the other hand, to attention and benevolence. And because this is now his main "engine", he decided in 2022 to reorient his professional career towards transmission and consulting.
His career path has allowed him to develop a sense of analysis, creativity and above all leadership combining vision, conviction and the ability to train. In the service of "bigger than us": water and sanitation for all.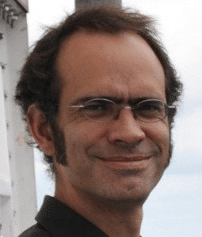 Mathieu LE CORRE has more than twenty years of experience in the field of water and sanitation for developing countries. His experience has led him to understand some of the specific technical, economic and organizational problems posed by water and sanitation projects in these countries. As an engineer, he has designed adapted water and sanitation systems and trained water utility personnel in secondary cities. As a consultant or project manager, he implements a demand-driven approach and seeks to establish professional and contractualized management of systems based on local participation whether community or communal.
His main skills are :
– design of institutional and financial arrangements: financial analysis of services, contractual arrangements, socio-economic studies and demand analysis;
– preliminary and detailed design studies, preparation of tender documents: for urban and rural water supply networks, for sanitation in rural areas;
– design and evaluation of development programs: procedure manuals, impact studies, technical monitoring;
– training and capacity building of water and sanitation actors: definition of training curricula, preparation and animation of courses, training of project managers, local authorities, private and public operators of the sector.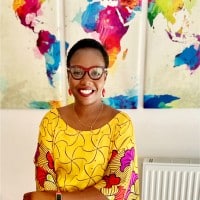 Francine ABIOLA holds a Master II and a PhD in environmental science. She started her career as a researcher at the Center for Waste to Energy and Agriculture. She is now a consultant in sanitation.
Accommodation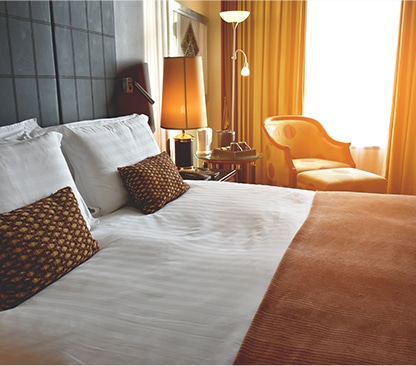 Hotel Héliotel **
Close to AgroParisTech center in Montpellier
Appart'Hôtel Odalys City Les Occitanes ****
Close to Montpellier St Roch railway station in the city center
AgroParisTech has a special rate of  70 euros/night (excluding breakfast and city taxes)
https://www.odalys-vacances.com/
For more accommodations